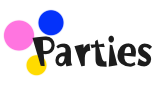 Not only can you have an out-of-the-ordinary party, but you can also have a great piece of art to commemorate the event! No matter what the reason — from birthday parties, wedding/baby showers, girls' night out, corporate parties to fundraisers — we have plenty of reasons to party at Pottery Playhouse.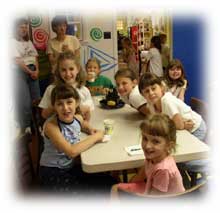 Your party can be scheduled during store hours or even after store hours — just place your reservation. We will dedicate a staff member to your 2-hour event. The staff member can help with all of the party day needs including decorating, organizing and serving food, and clean up. Feel free to bring in pizza, cake, and other munchies. Of course we are also there to help with the painting! All this fun is in our private party room.
Can't make it to our store? We can bring the party to you with our Art Mobile! We bring our paints and pottery to you at your house, school, company, or wherever! Click here to learn more.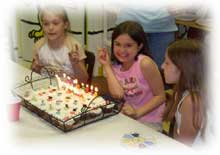 Want a unique way to raise money for your organization or school? Then let us help you with a Pottery Playhouse fundraiser. Click here to learn more.
Still can't think of a reason to have a party at Pottery Playhouse? Let us help:
Birthday party
Baby shower
Wedding shower
Corporate team building
Goodbye party
School party
Fundraising party
Ladies night out
Scout troop party
Anniversary party
Bar and bat mitzvahs
Reunions
Holiday Party
School field trip