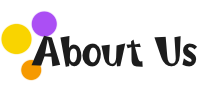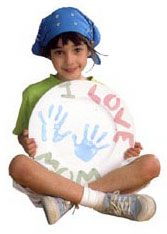 Our goal is simple — to create a fun, relaxing environment where the artist within everyone can emerge. And we do mean Everyone — whether you are 1 or 101 — you will find something here to inspire the Van Gogh within you!
Pottery Playhouse is your destination for all sorts of occasions — an out of the ordinary date night, a girls night out, a birthday party to remember, a team-building corporate outing, and the party ideas go on and on!! We can also bring the party to you with our Art Mobile. Want a one-of-a-kind piece for a special occasion? Then let Pottery Playhouse's own artists design custom art for you.
You will be amazed at how simple the process is. With over 250 pieces of pottery to choose from, the most difficult step might be deciding which piece to paint! Let your creativity flow as you paint using various tools and techniques. We'll take care of the glazing and firing. Your artwork will last a lifetime and everything you create is dishwasher and food safe.
Are you ready to schedule your party? Do you need some more information first? (click here to contact us.) Or would you like to keep up-to-date with all of the Playhouse's happenings?
Location
Our studio is located in beautiful downtown Greensburg, PA.
114 North Main Street
Greensburg, PA 15601
Phone • 724-552-0020
email • Potteryplayhousegbg@yahoo.com
Store Hours
A few changes in our business hours for the summer. We will be open on Mondays!
We will be Closed or by appointment on Sundays.
We will still accomadate groups, ladies nights, birthday parties, camps on any day, before and after business hours.
We reserve the right to close 1 hour early if there are no painters in the studio.
For pick -ups, please call at least an hour before closing time so we stay open for you.
Our hours are:
Monday - closed
Tuesday - 11am-5pm
Wednesday - 11am-3pm
Thursday - 11am-5pm
Friday - 11am-7pm
Saturday - 11am-5pm
Sunday - 1pm-5pm
We reserve the right to close an hour early if there are no painters in the studio. We have morning and evening hours available for parties and groups. Just contact us for a reservation or Click Here!
We offer curbside pick up. Please call 30 minutes ahead and we'll bring your finished pottery to your car.